Speed Skating
The Rolling Warriors Skating team practices at:
Firehouse Skate 'N Play in Vinton, VA.

Kates Skating Rink In Gastonia, NC.
Use this link to see what's in the news at the Rolling Warriors website: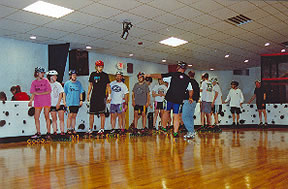 Our facilites are ideal for the speed skating team. Here the team listens to a few directions.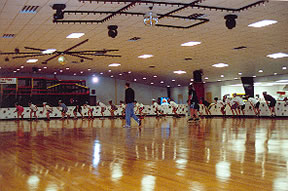 Turning at the Firehouse Training Tower.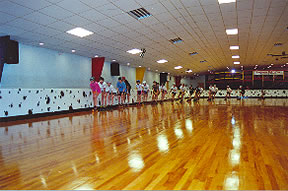 Just out of the turn heading down the straight-away.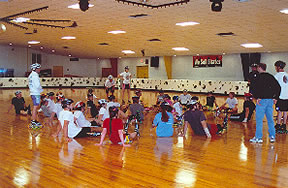 Finally the speed skating team takes a well deserved break.
Come out and see the team practice Saturday from 9:30-11am(beginner), Sunday from 5-7pm(advanced) and on Wednesday from 6-8pm(advanced)
You may wish to join!